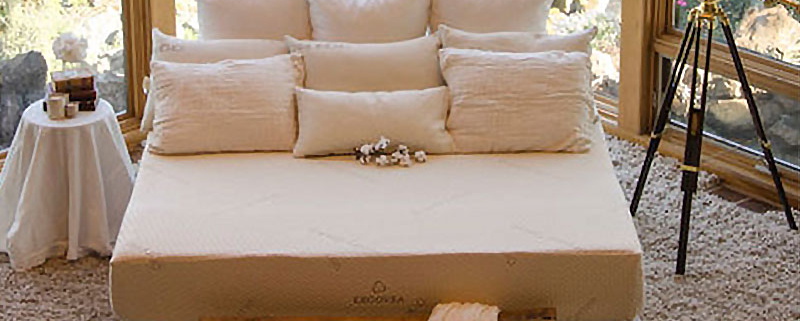 Sleep Better With a New Mattress
Do you feel like you wake up every morning tired, like you barely slept at all? Even though you were in bed for a reasonable amount of time, sometimes you do not feel well-rested. It can be very frustrating to feel like you never get a good night's sleep. One thing that might be causing you to sleep poorly is your mattress. This is especially true if your mattress is old. Over time, the mattress can wear out and fail to offer the support you need. This can cause you to wake up a lot and to not sleep very well. An old mattress can also contribute to joint pain, and can especially cause pain in your neck, hips, and back. A new mattress can help with these issues and help you get the sleep you deserve.
You will be amazed at how much of a difference a new mattress will make in the quality of sleep you are getting. You will sleep better and wake up feeling relaxed and refreshed, ready to take on the day. Good sleep can help you have more energy, can help lessen the effects of anxiety and depression, and can also help boost your immune system. You will feel better and will be healthier when you are sleeping well. A great mattress to consider is an eco-friendly mattress that is made with all organic materials. All of these mattresses are manufactured with your health in mind. They never contain chemicals or toxins. This will also contribute to a healthier lifestyle.
If you are looking for a great new mattress, come and visit us at Green Dream Beds. You can browse all of the great options we have available and can even try them all out. We carry all sizes of mattresses from crib mattresses to California kings. All of our mattresses are green and eco-friendly. They are comfortable, supportive, and very high-quality. We can help you find the perfect mattress for you, helping you get the rest your body so desperately needs. We also offer free delivery and setup within a 50-mile radius of our store.
https://greendreambeds.com/wp-content/uploads/2020/07/valencia-res.jpg
400
800
admin
https://greendreambeds.com/wp-content/uploads/2020/07/new-logo.jpg
admin
2021-01-05 10:00:39
2020-10-24 00:46:50
Sleep Better With a New Mattress