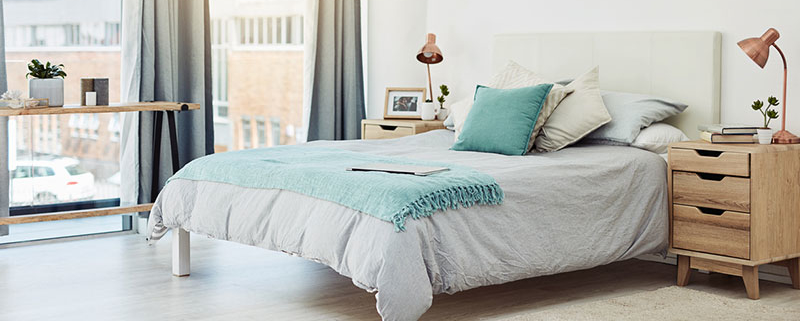 Sleep Better With a King Mattress
Many people do not feel like they get a good night's sleep. You can go to bed at a decent time, with plenty of time to sleep, but not wake up feeling rested and refreshed. This can be very frustrating. You may have trouble sleeping because you are not comfortable, or because your partner moves a lot and you keep waking up. No matter what the problem is, it can be very frustrating to never feel like you slept well. All hope is not lost, however, and the answer is very simple. You need a new king mattress to help you get the sleep you so desperately need.
With a king mattress, you will have plenty of room for both you and your partner to have space to sleep. You can avoid bumping into each other and eliminate waking each other up. When your mattress wears out, it can become very uncomfortable. It can be hard on your back and all of your joints. This is why you are waking up sore and in pain. This is also why you are not sleeping all night; you are waking up because you are not comfortable. A new mattress will solve all of these problems. It will support your joints and back, eliminating the pain caused by an old mattress. You will wake up rested, relaxed, and pain-free. Many new mattresses also have cooling technology that will help you if you tend to sleep hot. You will be able to get a good night's sleep, which will be so valuable to you and your health.
If you are looking for a great option for a king mattress, visit us today at Green Dream Beds. We carry high-quality, eco-friendly and organic mattresses that will help you sleep better. We will even let you try the mattress out before you buy it. We can answer all of your questions and explain all the benefits of a new mattress, especially an organic one. We offer free delivery and setup within a 50-mile radius of our store, and all of our mattresses come with a warranty.
https://greendreambeds.com/wp-content/uploads/2020/07/iStock-1189919856-res.jpg
400
800
admin
https://greendreambeds.com/wp-content/uploads/2020/07/new-logo.jpg
admin
2020-09-21 10:00:10
2020-07-28 01:40:56
Sleep Better With a King Mattress